Bag Valve Mask Innovation (In Progress)
Better sealing bag valve mask (BVM)
Medical Device Innovation Study
In emergency medical services, the need for bag valve mask (BVM) ventilation is a common occurrence. Although it has proved to be a vital piece of equipment, an unmet medical need in this area is a way to improve the ease of achieving an airtight seal between the mask and face of patients in respiratory distress to deliver maximum oxygen at consistent tidal volumes.
Team: Brian Xiao, Chanel Jhin, Katrina Nguyen, Matthew Smeltzer, Molly Kaissar
Role I Played: Concept Generation, Product Analysis, Competitive Analysis, User Research, Product Design
Gel Bead Structure
Inner gel bead structure help the users create a better seal against a wider variety of face sizes and shapes and will minimize the amount of force the users must exert on the patient's face to establish this seal.
Motile nature of the beads allows the mask to slightly accommodate for excess pressure on one side of the mask without the mask rising and creating air pockets on the opposite end.
Beads will displace within the pocket when pressure is applied to only
one side.
Since the gel is only activated when water is added, the beads increase the shelf life of the gel-filled mask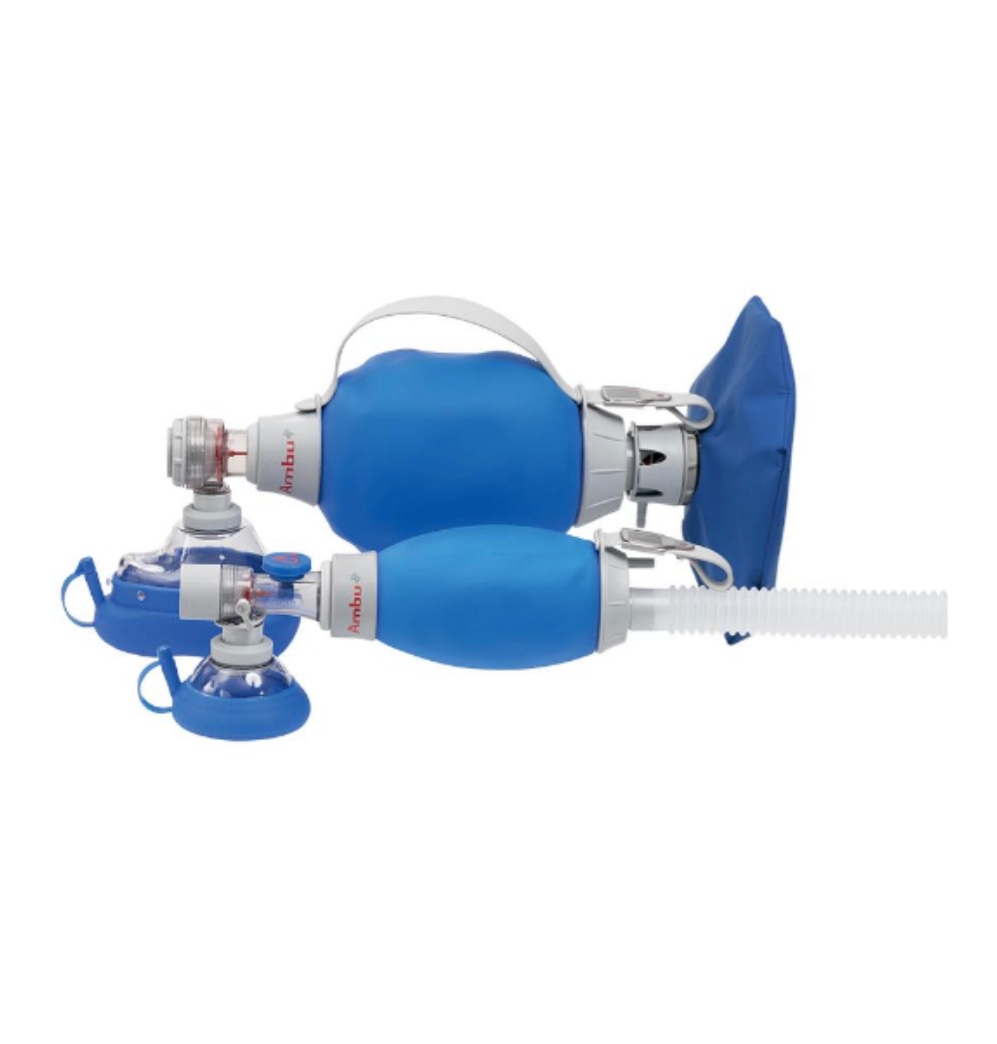 FDA Regulatory Pathway
Predicate device:
Ambu® Mark IV - Reusable Resuscitator
Class Two Device
510k approval