Nomad Shelter
Low cost emergency living for refugees
Housing design / Architectural study
The Nomad Shelter provides low cost modular housing made of inexpensive materials. The shelters can connect and form communities, keeping refugees' sense of family and community intact during an otherwise difficult time.
Solar panels can fold downward at night to trap head and provide warmth
Top panel closes when not used for optimal parabolic solar cooking
Thin, strong beams allow for hanging of lamps or drying laundry
Approximately 7 to 8 feet vertical clearance
Entrances between family units may be opened or closed
Gas & water travel through tubes fed into single family units
Communal cooking space in center dissipates excess heat into shelters
Water tank stores 6116.43 liters of water per multi family cluster
(203 piters per person, UN requires at least 20 liters per person per day)
User: Meet Jana
Jana is a 22 year old Syrian Refugee. She lives in a refugee camp just outside of Jordan.
She and her family were displaced during political unrest. Jana does not consider this to be a permanent move; only a temporary displacement. She intends to go back to school and finish her education once it is over.
Unique Pain Points
Need for increased social interaction
Water, bathrooms, and food are often too far away
Must provide dignity; refugees are not a burden
Houses and shelters must be durable, but temporary
Children often play during day without supervision
11 Million
Syrians have fled their homes since the outbreak of civil war in March 2011
$125 million
Amount American Red Cross spent in 2010 on internal expenses
40 Million
People left displaced or homeless from natural disasters in 2009
STRUCTURAL INSPIRATION FROM NATURE
Instead of the familiar tents and teepees currently in the market today, the Nomad Shelter takes mimics the shapes of nature's structures
Many of my design decisions were influenced by the geodesic domes of Buckminster Fuller and Shigeru Ban's pioneering of paper-made architecture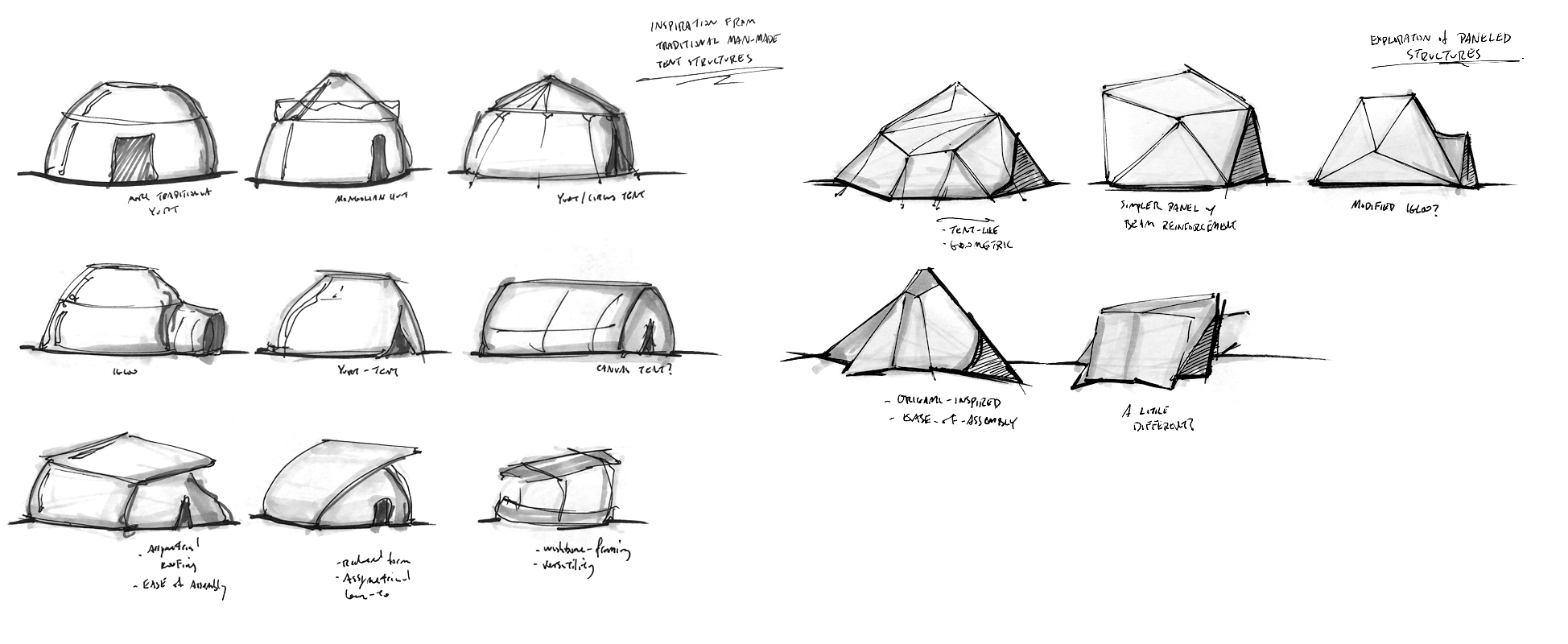 In early stage concept ideation, I explored traditional structures for nomadic uses: yurts, tents, igloos, etc. Later stages I began to look at ways in which I could mimic these familiar forms with flat panel origami structures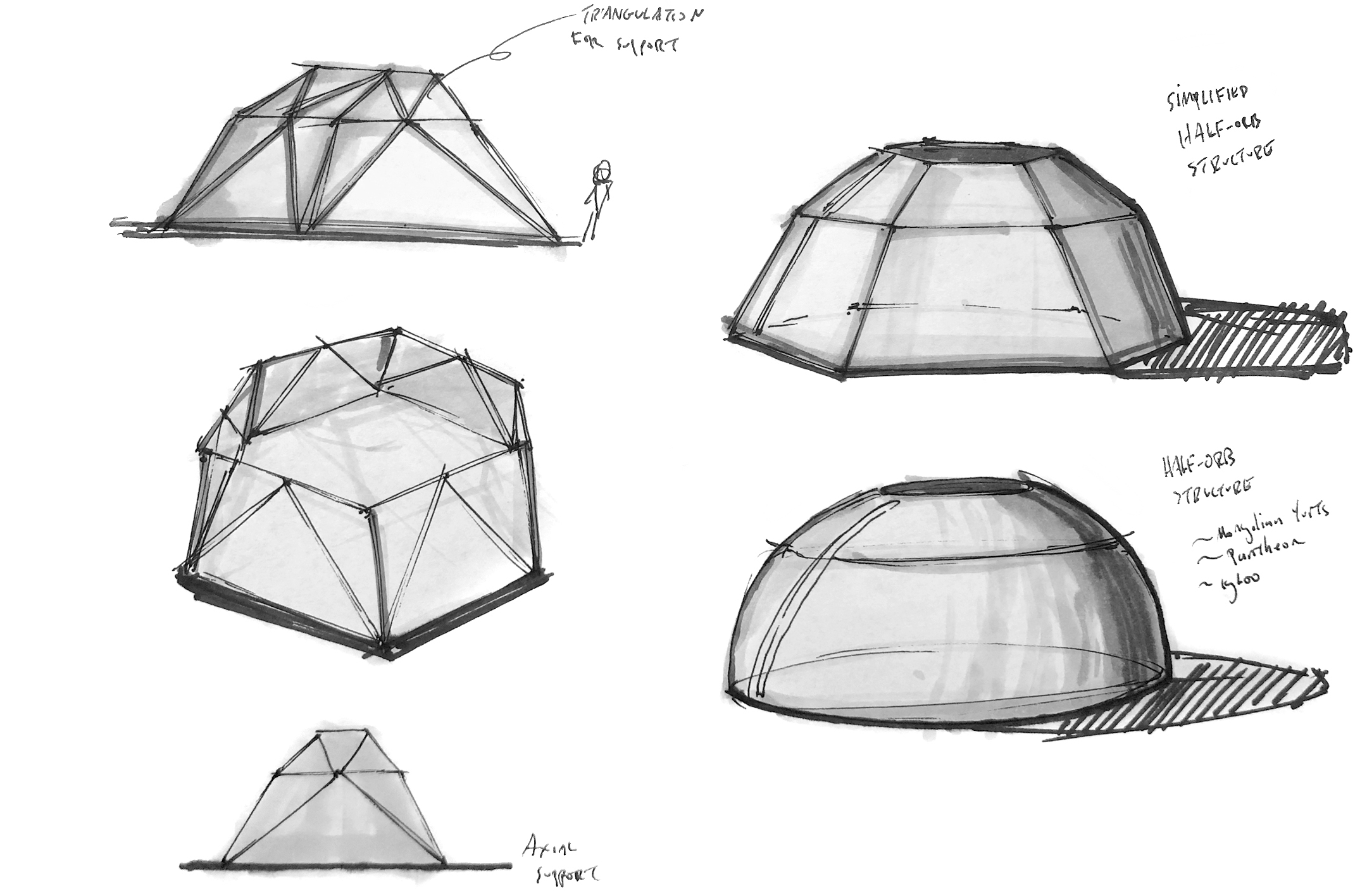 After form exploration I concluded that the half-orb was most stable for the Nomad. Additionally, I simplified it to a paneled, hexagonal structure with thing beams for additional support.
This simplified hexagonal form, in addition to its support strength, also allowed a beehive-like configuration to create modular housing or the forming of communities.