Wingboost Drive
Convert any standard wheelchair to be autonomous
Product Design
The Wingboost is a kit that attaches to any standard wheelchair.
It is significantly cheaper than an electric wheelchair and eliminates the need to own
a separate wheelchair.
User: My Grandmother
Grandma love traveling on day trips with family. However, even though we bought an electric wheelchair for her, she preferred her foldable standard wheelchair due to its ease of storage, and its ability to fold up into the trunk of my car.
In my primary research, through conversations with wheelchair users, I found that they did not want to be defined by a disability.
Because of this, as I began my form development, I took inspiration from Syd Mead, the Jetsons; imagery of futurism, as well as the shapes of Boeing jets and sports cars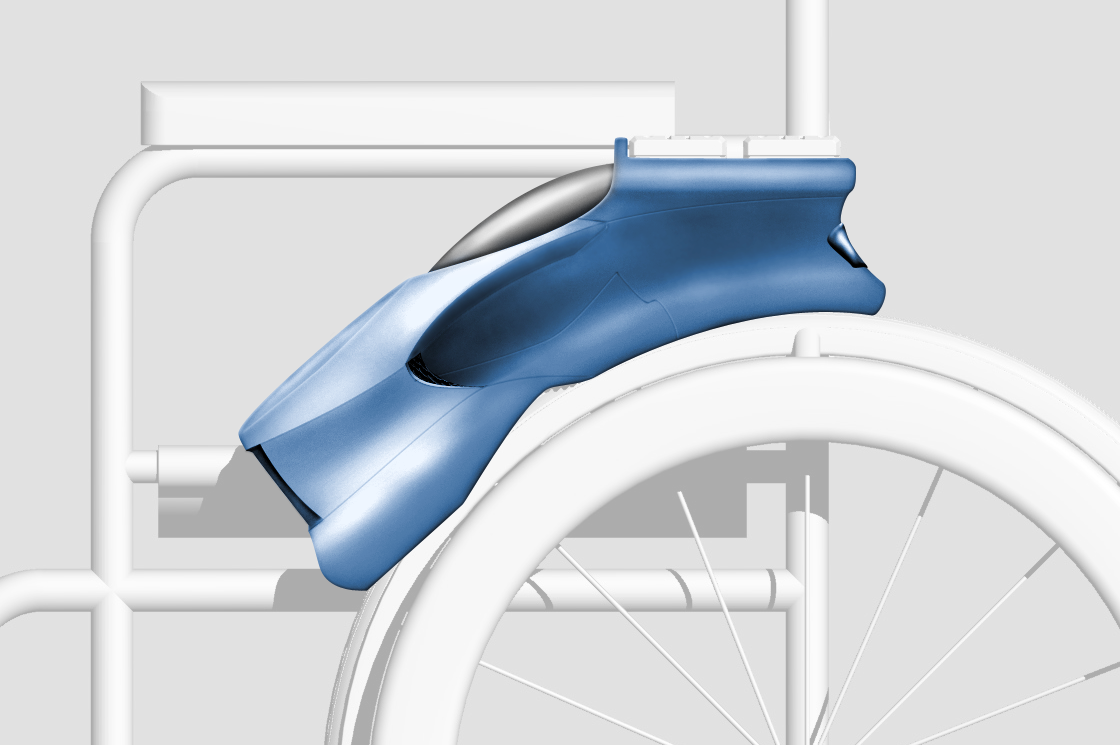 Wingboost Projected Retail Price
$450 ~ $600
There is quite a large DIY trend of wiring 4 to 6 power drill batteries to power electric bicycles. 4 power drill batteries wired in series could have as much as 72 volts of electricity — enough power to run the Wingboost.
PROGRAMMING EXERCISE
As a preliminary step, I tested what could likely become the programming for the Wingboost by building a small robot that functions in a similar manner.
Business Model Canvas
A possible business model for the Wingboost is to sell as a kit instead of as a single product in order to keep costs low. In addition, parts can be recycled and sourced from scrap metal and batteries could be provided by drill companies such as Ryobi.